Meet the Crew of Sea Dwellers Dive Center!
If you have any questions, please don't hesitate to ask any of us!


Owners


Brian & Anjelique
Our fearless leaders, Brian and Anjelique, moved to Key Largo from San Antonio in 2018. Brian is a PADI and SSI instructor and Anjelique is a PADI and SSI Dive Master. Brian's favorite dive site in the Keys is the USCGC Duane while Anjelique loves diving on the shallow wreck Benwood!


---
Captains


Captain Dean
Captain Dean has been in the Keys since 2004. Before getting his captains license, he was an PADI and SSI instructor. One of his favorite dive sites is the USCGC Duane




Captain Rob
Captain Rob has also been in the Keys for over 10 years. He and his wife are both avid divers and sailors!




Captain Mark
Captain Mark is not only one of our awesome captains, he is also an instructor!






---
Instructors

Jeremy
Jeremy is our Head Instructor as well as SSI Instructor Trainer and PADI MSDT. Jeremy has been with the Sea Dwellers crew for almost 15 years! If you have any questions about anything training related, Jeremy is your guy! He's also one of the first people you talk to when you call Sea Dwellers.



Kelly
Kelly is another of our amazing SSI and PADI instructors. With tons of experience under her belt, she can also help with any training questions you might have.




Jim
Jim has been diving since the early 90s and has been in the Keys for quite some time! He is one of our great PADI Instructors!



---
Dive Masters

Nick
Nick has been with Sea Dwellers as long as Jeremy, a whopping 15 years! He is our Dive Master extraordinaire and jack of all trades in the water!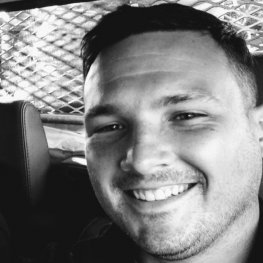 Cody
Cody just joined us after living and completing his Dive Master in Mexico. He loves all deep diving, in particular the USS Spiegel Grove.




---
Shop Staff


Amber
If it's not Jeremy that you talk to on the phone, it's probably Amber. Amber is a certified Advanced Open Water diver and will help you with all your booking needs, including helping out with any big groups that come our way. Her favorite dive site in the Keys is the Winch Hole on Molasses Reef.